Zero to Hero
Freediving Course
Go all in. This course is for individuals willing to go all the way. This program not only teaches you freediving from complete scratch; it also provides a potential career option for you in teaching freediving to others.
Reserved your slots or book now
What is the
Zero-to-Hero Course?
It's an intense 3 month program where we'll turn you from a complete beginner all the way to being a freediving instructor. Included in this program are: AIDA freediver courses, AIDA instructor course, and PADI Emergency First Response Course.
Normally PhP 125,000 ($2500)
PHP 69,000
You don't have to pay this Php 69,000 in one go!
We have 3 payment installment options for your convenience:
PHP 69,000 cash payment
PHP 25,000 per month for 3 months
PHP 6,500 per month for 12 months

GET YOUR SLOT NOW

This program needs to be viewed as it truly is: an opportunity. An opportunity to change the trajectory of your life path.
This program alone unlocks a viable career option that a college degree wouldn't be able to give you in this day and age.
Most Freediving Instructor courses cost over $1500 (especially if you're training with a big school) and the combined total of the recreational AIDA Freediving courses (AIDA 2, 3, and 4) are worth more than $1000.
That is still cheap compared to spending years and tens of thousands of dollars in a typical college course. But we don't care about squeezing you out of your every penny. Our goal has always been and always will be to spread the love of freediving to as many people as possible.
That is why we've decided to lower the price to make it as accessible as possible. Instead of spending over Php 125,000 ($2500) in combined courses, we're offering this for only Php 69,000!
Php 69,000 for 3 months of intense freediving training that will transform you and give you the flexibility to try out new career options (in transitioning into a full-time freediving instructor)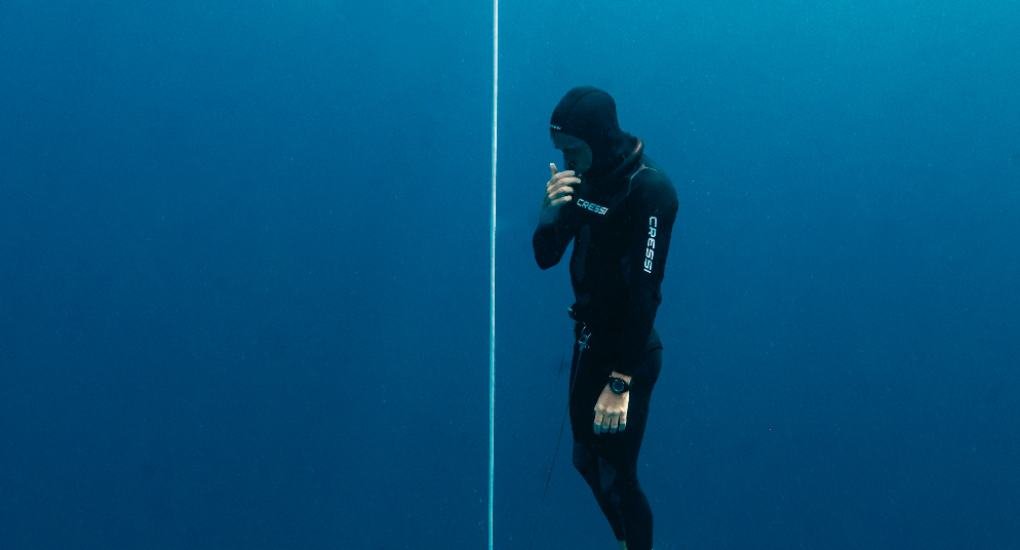 AIDA 2
Learn the very basics of freediving. This course will teach you the core concepts of freediving that you'll build upon as you level up. You'll be trained how to go up to 16 meters deep and hold your breath for more than 2 minutes!
AIDA 3
Learn intermediate techniques in freediving. This course bridges the beginner course of AIDA 2 and the Master course of AIDA 4. Included in the AIDA 3 program, you'll be trained how to go up to 24 meters and hold your breath for 2 mins and 45 seconds.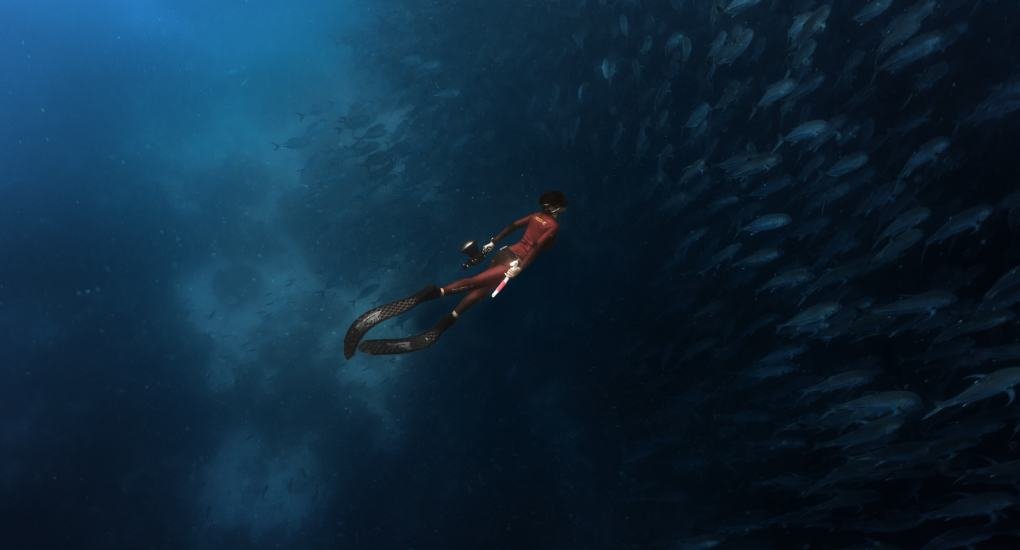 AIDA 4
Be internationally recognized as a freediving master! AIDA 4 training is the highest certification for recreational freedivers. You'll be taught very advanced freediving techniques. Included in the training is learning how to comfortably go up to 32 meters and hold your breath for 3 minutes and 30 seconds!
Phase 2
After learning Freediving, you'll be introduced to the PADI Emergency First Response Course. This is a safety course that will train you in the basics for CPR and First Aid with the same priorities and techniques used by paramedics and doctors. As an aspiring freediving instructor, you will need these skills in your backpocket to deal with unforeseen scenarios. Learning this could ultimately be the difference between life and death for your fellow freediver and/or student.
Phase 3
This is the last phase of the progra. Most Instructor programs provided by other schools typically take around less than 2 weeks of training. We're offering you an entire month. In this 1 month, you will be taking the Freediving Instructor Course, supervised by our friends from Freedive Super Home.
In this course you will be taught not only to be a more wholesome freediver, you will also be trained on how to actually teach what you've learned to others.

Practical Training
Practical training includes being able to dive to 40-50 meters underwater and hold your breath for 4 minutes. You will also be trained on rescuing a diver from 25 meters deep underwater.
Business Theory
The instructor course also includes business theory where we'll share with you:
How to drum up clients to your school with marketing
How to organize your courses for your students
Catching up with the required paperwork and licenses
General upkeep and day-to-day running of your own freediving schoo

Interested in booking your spot? Contact us today!
Due to the intense nature of this course, we have to give due attention to all it's participants. With that in mind we only have 8 slots per month for this program. So if you think this is the right fit for you, contact us and book your spot today!

GET YOUR SLOT NOW



©2021. Blue Freedom Apnea. All Rights Reserved. Web Design by MOY Creatives

Facebook


Instagram


Youtube